GEOTECH TO ECOMONDO – International Fair of Energy Recovery and Sustainable Development.
KEY ENERGY 2018 – 11th International Fair for Sustainable Energy and Mobility, it will be held at ECOMONDO 2018, in Rimini from 6 to 9 November.
ECOMONDO is the leading exhibition in the Euro-Mediterranean area; an international event with an innovative format that combines all aspects of the economy in one platform: from material and energy use to sustainable development.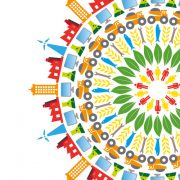 Energy Efficiency, Renewable Energy, Sustainable City.
In addition, it has been proposing an ideal model for Sustainable Cities since 2009, in an exhibition space that shows urbanization models, technologies, projects, mobility plans that help to improve citizens' lives and foster the development of the territory in a sustainable way . The goal is to show solutions, technologies and projects aimed at this.
Participating at Ecomondo means accessing a meeting to meet all of the world's leaders in this industry, to learn about new trends and technologies, and to get feedback from green professionals.